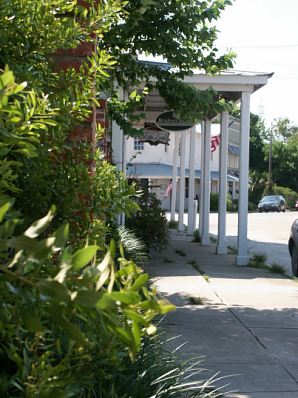 Apalachicola Street Scene

For more information, visit BayNavigator.com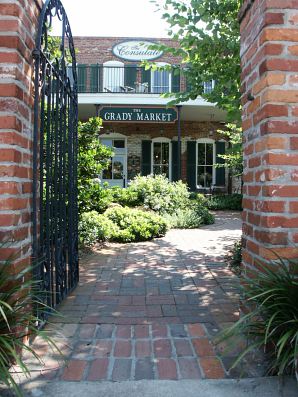 Apalachicola business - one of the many gift shops, art galleries, etc.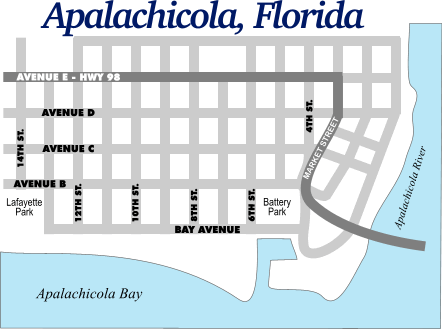 Apalachicola Businesses Listings

The businesses listed below operate in or around the Apalachicola, Florida area.

Apalachicola was established in 1831. Shipping cotton was Apalachicola?s big industry and it soon became the third largest port on the Gulf of Mexico. By the 1850s, the waterfront was lined with brick warehouses and broad streets to handle the loading and unloading of cotton. Steamboats laden with cotton came down the River and were unloaded. Then small shallow draft schooners (lighters) shuttled the cargo to ships moored offshore.

As the railroads expanded throughout the United States, a new industry took shape in the city. Home to large cypress forests, Franklin County developed several big lumber mills in the late 1800s. Lumber magnates built many of the magnificent historic homes that line our streets.

By the end of the 19th century, oysters and seafood became an important industry. Today Franklin County harvests more than 90% of Florida?s oysters and 10% of the oysters consumed in the nation. Shrimp, blue crab and finfish are also very important commercially, bringing in over $11 million worth of seafood to Franklin County docks annually.
(Description below provided by the Apalachicola Bay Chamber of Commerce)

Today, visitors to the town of Apalachicola can browse through the City?s unique galleries, stores and antique shops.

98 Real Estate Group | Alecia Heading | Apalachicola Bay Inn | Apalachicola River Catfish Tournament Trail | Apalachicola.biz | ApalachicolaFlorida.info | ApalachicolaHomes.net | Ausley & McMullen, P.A. | Bay City Lodge, Inc. | Bay Point Marina | BayNavigator.com | Beach Realty of Cape San Blas, Inc. | Ben's Photos | Bluewater iNet Group, LLC | Bluewater Outriggers | Bottoms Up Fishing Tournament | Burke & Co. Real Estate Group, LLC | Cape San Blas Inn | Cape San Blas Lighthouse | Cape San Blas Realty | Cape San Blas Vacation Rentals | Cape Trading Post | CapeSanBlas.info | Capt. Clint's Pontoon Boat Rentals | Captain's Containers, LLC | Captain's Cove Marina | Carpet Country | Carrabelle Boat Club | Century 21/Collins Realty, Inc. | Charisma Charters | City of Port St. Joe | Coastal Concierge LLC | Coastal Design & Landscaping | Coastal Marina Management | Collin Humffray | Collins Construction and Sewage Treatment Services | Collins Vacation Rentals, Inc. | Columbus Marina | Consulate | Crest Enterprises and Land Development, Inc. | Durens Piggly Wiggly | F&B Builders, Inc. | Family Life Church | First Baptist Church of Mexico Beach | First Prebyterian Church of Port St. Joe | Florida Catfish Classic Tournaments | FloridaGulfCoastMarinas.com | Forgotten Coast Property Management & Rentals, LLC | ForgottenCoast.biz | g3 Realty Group | Gabriel Rogers | Gamble & Associates Construction, Inc. | Grady Market | Gulf Coast Property Services, LLC | Gulf Coast Triple Crown Championship | Gulf Coast Vacation Rentals | Gulf County Board of County Commissioners | Gulf County Property Appraiser's Office | Gulf County School Board | Gulf County Sheriff's Dept | Gulf County Supervisor of Elections Office | Gulf County TDC | GulfCountyBusiness.com | Gunn Heating & Air Conditioning, Inc. | Happy Ours Kayak & Bike Outpost | Harmon Realty Vacation Rentals | Hayley Mae | Hayley Mae | Hayley Mae | Hayley Mae | HenryG.NET | High Cotton Affairs | Huey Erskine | Indian Pass General Store | Indian Pass Raw Bar | J. Cobb Realty, LLC | Joe Mama's Wood Fired Pizza | Johnene Marcum, CPA | Joyce Estes, Artist | Kaci Rhodes, Realtor | L.L. Lanier & Sons | Lady J Charters | LaPrades Marina at Lake Burton | Lighthouse Utilities | Long Avenue Baptist Church | Lyn Corrigan | Mariner Investment Properties, Inc. | Mentor Gadsden | Mexico Beach Artificial Reef Association | Mexico Beach Harmon Realty, Inc. | Mexico Beach Marina | Mexico Beach Offshore Classic Fishing Tournament | Mexico Beach Sundance Realty | MexicoBeach.info | MexicoBeachFL.com | MexicoBeachSales.com | Michael Billings, REALTOR | Minerva Evers | Miss Mary | My Key Photography | NAPA - St. Joe Auto Parts | Natalie Shoaf, REALTOR | Natural Element, Inc. | No Worries Vacation Rentals | Opportunity Florida | Orange Beach Billfish Classic | Orange Beach Grand Slam | Organization for Artificial Reefs | Panache Tent + Event Rentals | Panhandle 360 | Paradise Coast Vacation Rentals | Pirate's Cove Marina | Port St. Joe Marina | Port St. Joe Port Authority | PortStJoe.info | Pristine Properties Vacation Rentals, LLC | Pristine Properties, LLC | Raffield Fisheries, Inc. | Rancho Inn | Reef Donkey Charters | Reeves Furniture & Refinishing Shoppe | RNRINC - SEO SERVICES | Roberson and Associates, PA | Robinson Brothers Guide Service | Robinson Real Estate Company | Sally Childs, Realtor | Sam Kay | Screened Onsite | Shallow Reed | Ship2You | Southeastern Consulting Engineers, Inc. | Spartan Stoneworks, LLC | Spirit of Caregiving, LLC | St. George Island Real Estate | St. George Island Realty | St. James Episcopal Church | St. Joe Natural Gas Company | St. Joe Rent-All, Nursery & Supply | St. Vincent Island Shuttle Service | Star Publishing Company | StGeorgeIslandFlorida.info | StJoeBay.info | Sugar Beach Rentals, Inc. | Suncoast Realty and Property Management | SurfMexicoBeach.com | The Appliance Solution | The Invitational | The Port Fine Wine & Spirits | The Wharf Boat & Yacht Show | The Wharf Marina | Turtle Beach Inn | Ulrich Construction | Vanessa Cavenagh | Ward's Lawn Care & Pressure Washing | Waste One | Water's Edge RV Park | Wewahitchka High School | Wewahitchka Middle School | Zach Ferrell |


Your business can be listed here if you qualify...CLICK HERE for details.






Brought to you by...


Bluewater iNet Group, LLC
201 Long Avenue, Port St. Joe, FL 32456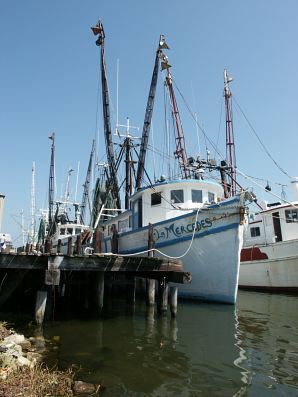 Apalachicola Waterfront

For more information, visit BayNavigator.com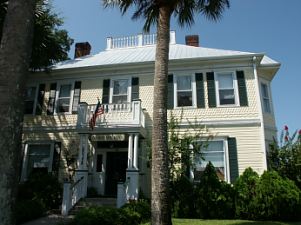 Apalachicola Historic Home, now a Bed and Breakfast Inn